Central Oregon Disaster Restoration is proud to serve Bend, OR
Emergency Restoration Services in Bend, OR
About Bend, OR
Bend is a city located in central Oregon, United States. Situated on the eastern edge of the Cascade Range, it is known for its stunning natural landscapes, outdoor activities, and vibrant community. With a population of approximately 100,000, Bend offers a balance between a small-town feel and urban amenities. Bend boasts a growing arts and culture scene, with art galleries, theaters, and music festivals. The city's downtown area, known as the Old Mill District, offers shopping, dining, and entertainment options. Bend is a popular destination for outdoor enthusiasts, nature lovers, and those seeking an active lifestyle in a beautiful setting.
History of Bend, OR
Bend, Oregon, has a rich and fascinating history that has shaped the city into what it is today. Originally inhabited by indigenous tribes such as the Paiute and the Chinook, European settlers arrived in the mid-1800s, drawn by the area's abundant natural resources. The city's name, "Bend," originated from the location where the Deschutes River takes a significant turn. In its early days, Bend thrived as a logging town, with sawmills and timber being the backbone of its economy. Later, as the timber industry declined, the city transformed into a hub for tourism and outdoor recreation. Today,  The city's history, coupled with its modern-day charm, creates a unique blend of past and present for residents and visitors to enjoy.
Call CODR 24/7 For Trustable Restoration Services in Bend, OR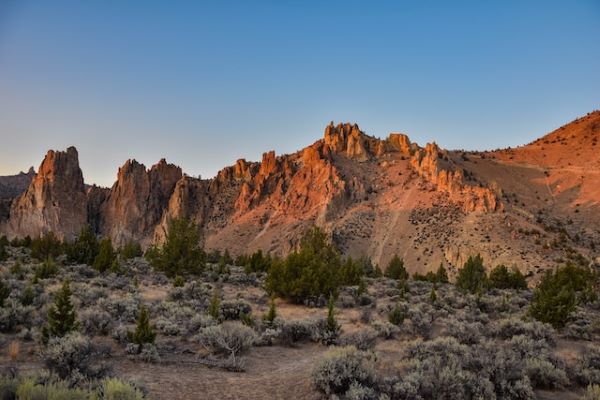 Things To Do In Bend, OR
Bend, Oregon, has numerous activities to enjoy amidst its stunning natural surroundings. You can go and explore the majestic Smith Rock State Park, known for its breathtaking rock formations and hiking trails, or wander through the enchanting Deschutes National Forest, offering many trails, lakes, and rivers for outdoor adventures. 
There are also the volcanic landscapes of the Newberry National Volcanic Monument, featuring hiking trails, lava tubes, and serene lakes. Besides that Bend offers renowned mountain biking trails like Phil's Trailhead and the Deschutes River Trail.
The vibrant Old Mill District has plenty of shopping, dining, and entertainment options along the Deschutes River.