Fire & Water Restoration Services in Powell Butte, OR
Central Oregon Disaster Restoration is proud to serve Powell Butte, OR
24/7 Response Services in Powell Butte, OR
Emergency Restoration Services in Powell Butte, OR
About

CODR

in Powell Butte, OR
At Central Oregon Disaster Restoration, we will deliver expert evaluation of your loss, clear communication about the best course of action, experienced assistance getting insurance coverage approved, efficient mitigation, quality work, and no financial surprises. From water damage to fire repairs, asbestos abatement to treating mold, we understand it's an honor to work in your home. Serving Sisters and all of Central Oregon since 2006, we are "The Home Team".
History of Powell Butte, OR
Powell Butte, Oregon, has a captivating history rooted in the rugged landscapes of the American West. The area was originally inhabited by indigenous tribes, who lived harmoniously with the land for centuries. In the mid-1800s, European settlers arrived, drawn by the allure of fertile soil and abundant natural resources. The butte itself is named after Major William L. Powell, a prominent military figure during the Civil War. Agriculture played a significant role in the development of Powell Butte, with settlers establishing ranches and farms to cultivate crops and raise livestock. Over the years, the community grew and prospered, forming a tight-knit rural enclave that cherishes its agricultural heritage. Today, Powell Butte retains its rustic charm, with picturesque landscapes, sprawling ranches, and a strong sense of community spirit. It continues to captivate residents and visitors alike, offering a serene escape into the unspoiled beauty of Oregon's high desert.
Call CODR 24/7 For Trustable Restoration Services in Powell Butte, OR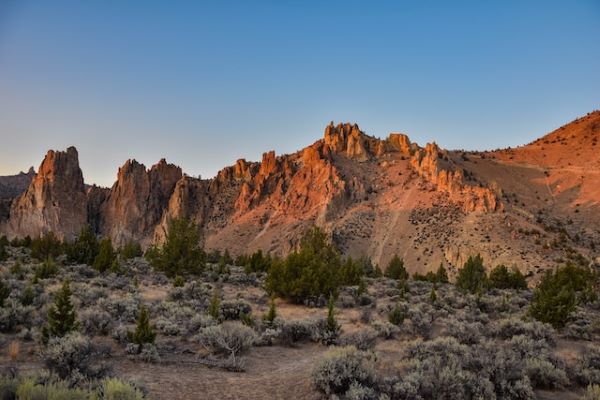 Things To Do In Powell Butte, OR
Powell Butte, Oregon, offers a range of activities and attractions for visitors to enjoy. The area is renowned for its vast natural beauty and opportunities for outdoor recreation. Hiking and biking trails crisscross the scenic landscapes, allowing adventurers to explore the picturesque butte and take in breathtaking views.
The region is also a popular destination for horseback riding, with equestrian trails that traverse through the open countryside. For those interested in birdwatching and wildlife observation, Powell Butte is home to diverse species, providing ample opportunities for nature enthusiasts. The nearby Prineville Reservoir State Park offers boating, fishing, and camping facilities for water sports enthusiasts and outdoor lovers.
Golfers can tee off at nearby golf courses, while history buffs can explore the area's rich pioneer heritage by visiting historic sites and museums. Powell Butte embodies the charm of rural Oregon and beckons visitors to immerse themselves in its natural wonders and tranquility.