Fire & Water Restoration Services in Sisters, OR
Central Oregon Disaster Restoration is proud to serve Sisters, OR
24/7 Response Services in Sisters, OR
Emergency Restoration Services in Sisters, OR
About

CODR

in Sisters, OR
At Central Oregon Disaster Restoration, we will deliver expert evaluation of your loss, clear communication about the best course of action, experienced assistance getting insurance coverage approved, efficient mitigation, quality work, and no financial surprises. From water damage to fire repairs, asbestos abatement to treating mold, we understand it's an honor to work in your home. Serving Sisters and all of Central Oregon since 2006, we are "The Home Team".
History of Sisters, OR
Sisters, Oregon, located in the western United States, has a rich history intertwined with the development of the American West. Originally inhabited by the Indigenous peoples of the Sahaptin-speaking tribes, the area saw significant changes during the 19th century. In the mid-1800s, European settlers arrived, drawn by the fertile land and abundant resources. Sisters, named after the nearby Three Sisters volcanic peaks, emerged as a hub for logging, ranching, and farming. The arrival of the Oregon Trunk Railway in the early 20th century further fueled growth, connecting Sisters to larger markets and facilitating trade. Over time, Sisters transformed from a frontier settlement to a popular tourist destination, celebrated for its natural beauty, outdoor recreational opportunities, and a charming, small-town atmosphere that honors its western heritage. Today, Sisters thrives as a vibrant community that embraces its history while welcoming visitors from around the world.
Call CODR 24/7 For Trustable Restoration Services in Sisters, OR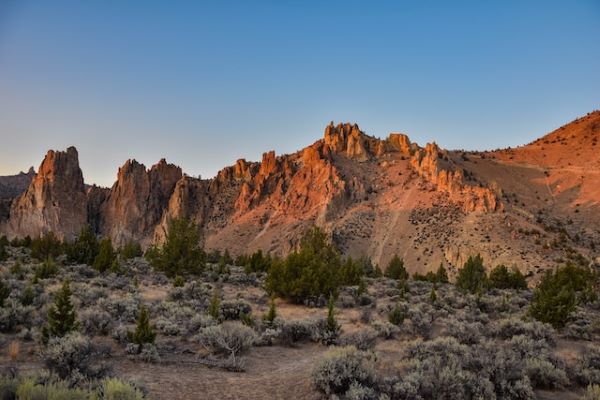 Things To Do In Sisters, OR
Sisters, Oregon offers a diverse range of activities and attractions that cater to various interests. Nature enthusiasts can explore the stunning landscapes of the area, such as the nearby Deschutes National Forest and the Three Sisters Wilderness, offering opportunities for hiking, mountain biking, fishing, and wildlife viewing.
The town itself boasts a charming downtown area with unique shops, art galleries, and restaurants, making it ideal for leisurely strolls and shopping. Sisters also hosts numerous festivals and events throughout the year, including the Sisters Rodeo, Sisters Outdoor Quilt Show, and Sisters Folk Festival, which showcase the town's western culture, artistic heritage, and community spirit.
Additionally, the region is renowned for its exceptional golf courses, scenic drives, and winter activities like skiing and snowboarding at the Hoodoo Ski Area. Whether you're seeking outdoor adventures, cultural experiences, or simply a tranquil retreat, Sisters has something to offer for everyone.