Fire & Water Restoration Services in Terrebonne, OR
Central Oregon Disaster Restoration is proud to serve Terrebonne, OR
24/7 Response Services in Terrebonne, OR
Emergency Restoration Services in Terrebonne, OR
About

CODR

in Terrebonne, OR
At Central Oregon Disaster Restoration, we will deliver expert evaluation of your loss, clear communication about the best course of action, experienced assistance getting insurance coverage approved, efficient mitigation, quality work, and no financial surprises. From water damage to fire repairs, asbestos abatement to treating mold, we understand it's an honor to work in your home. Serving Sisters and all of Central Oregon since 2006, we are "The Home Team".
History of Terrebonne, OR
Terrebonne, Oregon, holds a fascinating history that reflects the spirit of the American West. Originally inhabited by indigenous tribes, the area later attracted fur trappers and explorers in the early 19th century. The town owes its name to French-Canadian fur trappers who named it after the Terrebonne Parish in Louisiana. The arrival of the Oregon Trunk Railway in the early 1900s brought growth and opportunities to the community, stimulating economic development and connecting Terrebonne to larger cities. Agriculture played a vital role in the town's early years, with ranching and farming sustaining the local economy. Over time, Terrebonne evolved into a vibrant community, and today, it serves as a gateway to the stunning landscapes of Central Oregon, with its iconic landmarks such as Smith Rock State Park attracting outdoor enthusiasts from around the world. Terrebonne's rich history blends seamlessly with its natural wonders, leaving an indelible mark on the fabric of this charming Oregon town.
Call CODR 24/7 For Trustable Restoration Services in Terrebonne, OR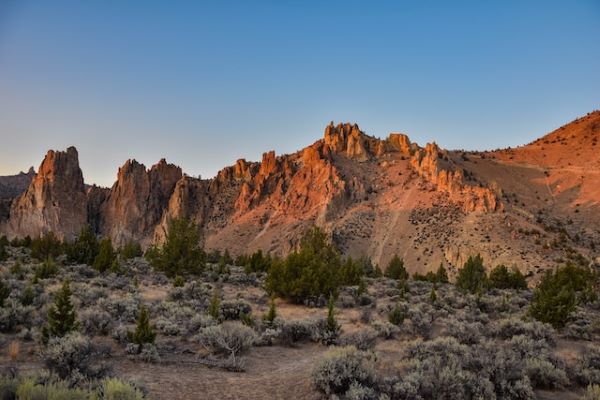 Things To Do In Terrebonne, OR
Terrebonne, Oregon, offers a variety of exciting activities and attractions for visitors to enjoy. One of the main highlights is the iconic Smith Rock State Park, a renowned destination for rock climbing, hiking, and wildlife viewing. The park's towering cliffs and scenic trails provide endless opportunities for outdoor adventure and breathtaking vistas. For those seeking a unique experience, taking a scenic helicopter tour offers a bird's-eye view of the stunning landscapes, including the famous Monkey Face rock formation. Terrebonne is also home to several equestrian facilities, allowing visitors to explore the surrounding countryside on horseback. Nearby, you'll find vineyards and wineries that offer tastings and tours, providing a chance to sample some of the region's finest wines. Additionally, the town hosts local events and festivals throughout the year, showcasing the vibrant culture and community spirit of Terrebonne.