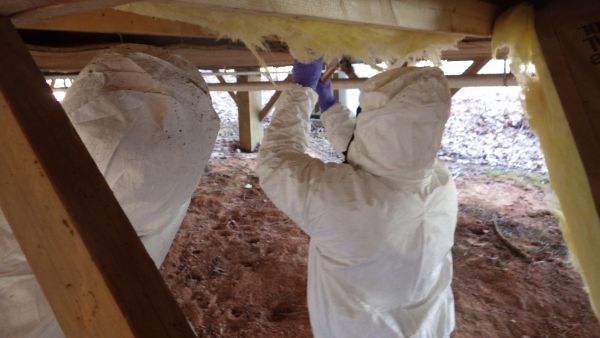 Welcome to Central Oregon Disaster Restoration's (CODR) blog! Today, we want to shed light on an important topic that concerns commercial property owners, managers, and builders in Bend, Oregon. If you're planning any renovations or remodels, it's crucial to understand and comply with Oregon law regarding asbestos testing. Fortunately, CODR, your trusted local expert, is here to help you navigate through this process seamlessly.
Oregon's Asbestos Testing Law:
Under Oregon law, all commercial buildings, regardless of their construction date (as well as residential buildings constructed before January 1, 2004) must undergo an asbestos survey conducted by an accredited inspector before any demolition or renovation activities take place. This law is in place to protect the health and safety of workers, occupants, and the environment.
What does this mean for you?
If you're a commercial property owner, manager, builder, or remodeler in Central Oregon, it is your responsibility to ensure compliance with the asbestos testing law. Failure to do so can result in legal penalties and potential health risks for everyone involved.
Why Choose CODR?
At CODR, we understand the importance of adhering to the law while maintaining the highest standards of safety and professionalism. We have been Central Oregon's premier, locally owned disaster restoration company since 2006, and we take pride in our expertise in asbestos testing and abatement.
Certified Technicians:
Our team at CODR consists of technicians who are certified in asbestos testing and abatement. They possess the necessary knowledge and experience to carry out comprehensive surveys to identify any asbestos-containing materials (ACMs) present in your commercial building.
Full-Service Solutions:
When you choose CODR, you can rest assured that we will take care of every step of the asbestos testing process for you. From conducting the survey to providing a complete copy of the asbestos survey report, we will guide you through the entire process, ensuring compliance with the law.
Compliance and Peace of Mind:
Having CODR as your trusted partner means you can focus on your core responsibilities while we handle the details of asbestos testing and abatement. With our expertise, you can achieve full compliance with the law and ensure the safety of your workers and occupants.
Don't underestimate the importance of complying with Oregon's asbestos testing requirements for commercial building renovations or demolitions. As a property owner, manager, builder, or remodeler, it is your responsibility to prioritize safety and environmental protection. By choosing CODR, you are opting for the local expert in disaster restoration, certified in asbestos testing and abatement.
We encourage you to reach out to us at CODR today to discuss your asbestos testing needs and take the necessary steps to ensure compliance with the law. Trust CODR to handle the process professionally, providing you with peace of mind and a safe working environment.
Remember, safety is paramount, and CODR is here to support you every step of the way.
For more information about asbestos survey and report requirements, please visit: https://go.usa.gov/xdfHR.